Coronavirus statement March 5, 2020
Andalusia, 03/05/2020
Share in: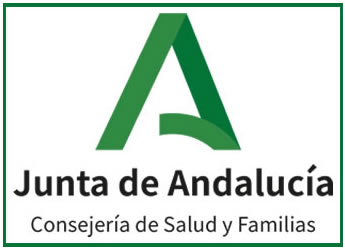 The Ministry of Health and Families reports that in the last hours there has been no new case of infection in Andalusia. The 73-year-old patient, admitted in isolation, remains stable within the severity of the Intensive Care Unit of the Virgen de la Victoria Hospital in Malaga.
The status of the other confirmed patients remains stable, some of them asymptomatic, and continue to be actively monitored at home with all the guarantees of safety and care, as dictated by the protocols of the Ministry of Health for these cases.
Health Service Responds
The calls answered in Health Respond by coronavirus from February 25 to March 4 have been 3,495. Between Monday and Wednesday, 1,884 were received compared to 1,611 received in the previous week. For days, 588 calls were received on Monday, 631 on Tuesday and 683 on Wednesday. The service has worked normally during these days.
In addition, more than 8,000 inquiries were received yesterday to the health app responds where there is a section with information about Coronavirus. This section has been consulted more than 72,000 times since its creation.
Monitoring group
On the other hand, the Ministry of Health and Families has set up a monitoring group as a fundamental tool in the control and follow-up of cases in the study of coronaviruses and that allows to know the information existing in real time of the hospital and primary centers. in the fundamental moments of the day. This activity is maintained continuously from Monday to Sunday, including holidays.
These monitoring groups are composed of referents, fully involved and knowledgeable about their centers, and Healthcare, which has allowed a very operational and executive work system.
Coronavirus Advisory Group in Andalusia
The Coronavirus Advisory Group in Andalusia, which transmits a message of tranquility, maintains permanent contact and collaboration with the Ministry of Health to reinforce operational measures according to the criteria that are defined at all times.
The professionals of the Andalusian Health System keep their training and information updated at all times on the latest changes that may occur in this regard.
The Ministry of Health and Families of the Junta de Andalucía has enabled a section on its website with updated information on the coronavirus COVID-19 . On the page are collected the communications issued by the Ministry, as well as general information about the virus and different links with updates and frequently asked questions.